Life in St. Marys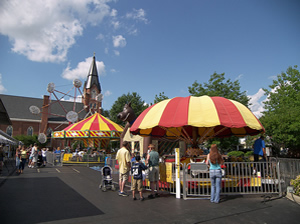 A growing economy, outstanding health care, low cost of living, nearby schools and higher educational opportunities are just a few reasons why your employees will love the quality of life that St. Marys provides.
St. Marys has big-city amenities nearby, while retaining a smaller-city charm in its neighborhoods and tree-lined streets. The town and the surrounding area of Auglaize County provide an excellent variety of recreation and entertainment for the entire family.
A city that takes pride in a productive and prosperous manufacturing sector, a location with well established trade with ever growing small business and commerce. A community well know for a workforce that still provides a strong work ethic, bounded by their German heritage. A community surrounded by picturesque and productive farmland that exemplifies the best of rural America.